Free Weights vs Machines
September 20 2008
Should I use free weights or machines? Simple question, but the debate has been going on forever. Here is my take on the debate.
Benefits of Free Weights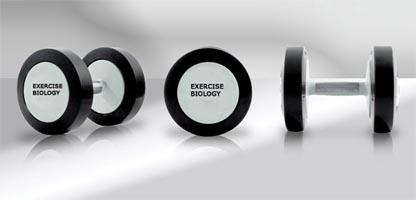 Transfer of strength: You don't sit on a chair when you lift your grocery bag; you don't use a back support when you load your luggage in the over head cabin, then why sit with a back support when you lift weights?
Athletes using free weights, training concepts called functional training and movement training are all based on one single theory called Theory of Specificity. The theory says loud that strength, speed, balance, & coordination are very SPECIFIC to the movement.
Simply put, the more similar the exercise to the movement or skill you are trying to improve, the better the carry over or transfer. So if you want to transfer the strength you gained in the gym to the outside world, then use free weights or exercises which are similar to what you do in real life. It is usually called "functional strength".
Variety: With 2 dumbells, you can do 100's of exercises. On a machine, you are just stuck with one exercise. If you have been using machines all your life, there is some pretty good evidence to show that you are a boring person (just joking).
Add some free weights and spice up your workouts.
More muscles: When you use free weights, the body is using a lot more muscles to balance and coordinate, especially your core. So you are getting more bang for you buck or something similar.
Benefits of Machines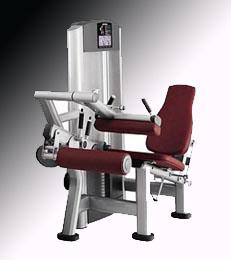 Isolate muscle: The benefit of "more muscles" with free weights comes with a price. The more muscles you use to balance and stabilize, the less you are able to isolate a muscle and use more weight.
Leg extension machine (the machine shown in pic), for example, can isolate and load your quads better than you can ever do with free weights. And the more the loading, the better it is for muscle growth.
In short, the more the balancing and stabilizing required, the less the loading. Keep this in mind when you do all those cool exercises on the swiss & bosu ball. Life is full of compromises, isn't it?
Safer: This is pretty straight forward. Machines are much safer than free weights for a beginner and older individuals. That been said, anyone can learn to use basic free weight exercises in a few weeks.
Conclusions
As is often the case with most training debates, there is no right or wrong. It all depends on your goals and other factors.
If you are an athlete, I would stick with mostly free weights. If you just want to get in shape, it doesn't matter what you use. If you are older, I would recommend you to use more of free weights because of all the improvements in balance and functional strength.
A general recommendation would be to exploit both free weights and machines.
Related
How Many Reps & Sets for a Beginner?
Why & How To Warm Up for Weight Training?
Related Articles
Commenting is not available in this weblog entry.
>