How Do You Know If An Exercise Program/Diet Works or Not?
July 29 2009
The ideal way to test if an exercise program or diet works is to use randomized controlled studies (RCT). But what if there are no studies attempted? How do you pick a diet to lose weight or an exercise program for muscle growth?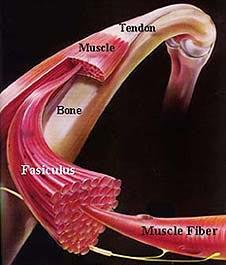 You have 3 options:
1. Try it
2. Ask people who tried it
3. Look for biological plausibility
If you rely on the fist option, you will have to quit your job, leave your family, and probably still won't get enough time to test out everything out there.
The second option is worse. There are lots of variables that determine the success of a program /diet. For example, the success of an exercise program depends on diet, your previous exercise programs, your training level, genetics, and so on. Unless they have everything leveled out, you will be jumping into some ridiculous conclusions.
This leaves us with the last option which is what I recommend.
So what is biological plausibility?
It basically means that the exercise program or diet should be consistent or agree with what we currently know about muscle growth/weight loss. Simply put, it should make some biological sense.
Example 1
You often see ads of special ab exercise equipment claiming to get you a flat stomach or a six pack if you use their equipment. But it is painfully clear in the literature that spot reduction is not possible or spot reduction is biologically implausible.
You have to burn more calories than you what you spend if you wanna lose weight or see your abs.
Example 2
One common misconception that I hear a lot is about eating rice at night. Folks often complain eating rice (or carbs) for dinner is the reason why they put on weight. But this does not make any biological sense. Losing weight or gaining weight is all about calories; when you have you food or how often you have food matters the least.
Limitation of biological plausibility approach
One limitation of this approach is that it is limited to what we currently know about muscle growth/diet. But, mind you, we know a hell of a lot about muscle growth and weight loss. Or, at least, enough to see if a diet or exercise program will work or not.
Conclusion
Instead of looking at a before-after picture or reading testimonials or checking the author's qualifications, check to see if the diet/exercise program makes any biological sense.
If you are unsure, ask in the Exercise Biology forum.
Related
Related Articles
Commenting is not available in this weblog entry.
>