How to Build and Stretch your Calf Muscle?
December 04 2010
You can emphasize the soleus or the gastroc with different exercise and stretches. Here we use the concept of active and passive insufficiency.
What are the different calf muscles?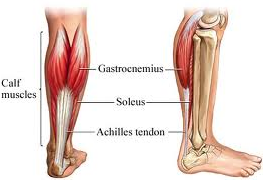 Gastrocnemius: Gastroc is the muscle which has two heads and is visible from outside as two diamond heads. Gatsroc has 2 functions: Bending the knee and raising your heel.
Soleus: Soleus lies beneath the gastroc and is not really visible. The soleus performs just one function of raising the heel as in calf raises.
How to build your soleus and gastroc muscles?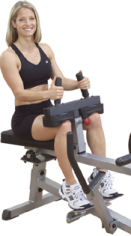 Seated Calf Raises: Seated calf raises target the soleus than the gastroc since gastroc is almost inactive during bent knee exercises.
The gatsroc is already used when the knee is bent and hence it cannot work to raise the heels. This is called the principle of active insufficiency.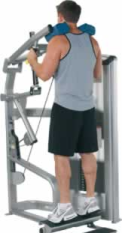 Standing Calf Raises: On the other hand, standing calf raises emphasizes both the gastroc and soleus equally well.
How to stretch your soleus and gastroc muscle?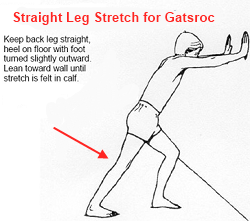 Straight Knee: Straight knee primarily stretches the gastroc.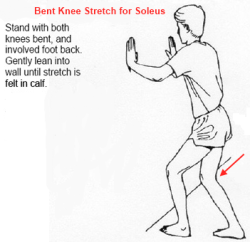 Bent Knee: Bent Knee stretches target more of the soleus since the gastroc muscle is contracted.
Practical Applications
Straight leg exercises target both the soleus and gastroc muscles. Seated calf raises only target the soleus muscle.
Straight knee stretches target the gastroc muscle while bent knee stretches target the soleus
Related
How To Make Your Ab Exercises More Effective
When You Should Change Your Exercises?
Related Articles
>