How To Make Fitness Goals and Achieve Them
February 28 2011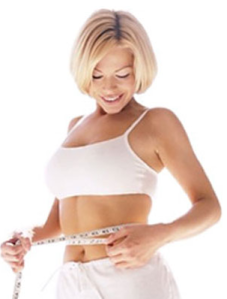 Use this simple step by step approach to make and achieve fitness goals.
Please click here to read about making fitness goals
Related Articles
Anoop | Tue March 01, 2011
check
Andrew | Sun March 06, 2011
great post, but you should write more=) Love reading, when it's written clear.
Anoop | Mon March 07, 2011
Hi Andrew,
Thanks for the comment.
I think that 4 steps really show where people screw up when trying to get in shape. Unlike other goals, the problem with fitness goals is that they are always lifelong goals. So behavioral interventions become critical.The people who focus on numbers and who still keep it off are changing their behavior without really knowing that they are doing it.
Personal Training Chicago | Thu March 10, 2011
Your post is really helpful for people like me who are doing Personal Training Chicago routines. It helps me to set up my goals and priorities. It makes me more focused. Hope to read your other post.
Swapna Mazumder | Sun March 27, 2011
Graet site. Thank you for the advice, very well explained. I am 50 yrs old, 5'4", 158 lbs, 33% body fat(Tanita scale), BMR 1400 cal. Goal is to reduce body fat and subsequently weight. I have the nutrition under control(shouldn't go lower than 1200 cal) but am trying to increase calorie expended by cardio and strength training. I can do 45 min on a elliptical trainer at 8 resistance(scale 1-14) but everytime I try treadmill I can't go above 3.5 mph(knee and hip pain) for more than 15-20 min. My HRM indicates that on elliptical HR is ~150 bpm but the highest i can get on the treadmill is 135 bpm. Could you please speak to the relationship between HR, calories burned and effectiveness in losing body fat between treadmill and elliptical. I did a literature search and wasn't able to come up with any significant studies. I know that strength training will also help in fat loss. Thank you.
Anoop | Sun March 27, 2011
Hi Swapna,
Thanks for the comment and the feedback!
You shouldn't worry about all that nonsense. The body doesn't know if it is treadmill or elliptical. If you move, it has to burn calories. I would say use everything elliptical, treadmill, bike, or walking up the stairs, and so on. And as long as you can get 3-4 sessions of cardio 20-40 min, I don't think you should worry too much.
And if you have knee pain stick with elliptical and bike. Just do 15 min on treadmill and go up by 1-2 min. every week.
And if you like, start a thread on the forum stating you goals and use it as a food and exercise journal for accountability as I wrote in the article.
And keep up with the good work.
Georgio | Wed June 29, 2011
Cutting out carbs and junk food is vital, I cut out unhealthy carbs and lossed 30 pounds.
diane | Mon August 22, 2011
Great post, you're right, it's much easier/more benficial to pick lifestyle changes instead of "lose x in x" goals. More sustained and healthy weight loss that way. That's how I dropped my weight and I've been able to keep it off!
Susheel | Wed November 30, 2011
Very nice post…got the print out..
Goal1: eat more vegiees and fruits and cut down on rice for dinner.
Daniel | Fri April 06, 2012
You are absolutely correct. By eating fresh fruits and vegetables, we can easily provide the adequate amount of nutrients to our body. So, i guess there is no need of whey protein supplements or any other supplements.
Vikas | Fri April 06, 2012
Anoop, you must also include article about how to keep yourself motivated to achieve the desired goal (weight loss).
>